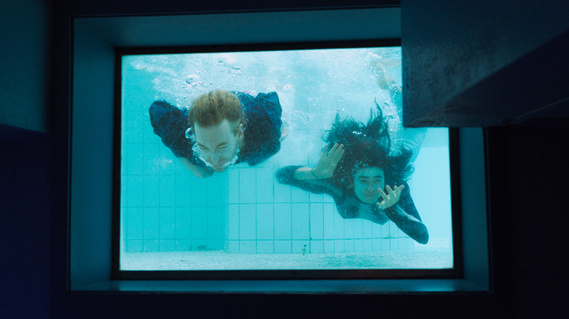 Aili x Transistorcake
The Belgian Japanese Aili launched her debut single 'Dansu' at the end of 2020, a sultry dance clapper in collaboration with Orson -Transistorcake- Wouters. Together they were one of the finalists of Stubru's De Nieuwe Lichting.
In contrary with Aili, Transistorcake has been around for a while. With 'Mr. Croissant Taker', he made it on Grand Theft Auto 5's soundtrack thanks to Soulwax.
Facebook Aili x Transistorcake / YouTube
"Despite it being cold outside, this duo makes sure temperatures rise. 'Dansu' became a track to vibe on." - Dansende Beren
TRANSLATION PARK - AIRING ON APRIL 21